Ash and trash receptacles

This is our Architectural / Designer - Ash and trash line. Some are included on our cart system

(left menu) most not.

Please excuse the poor image quality on some, will do better on that as time permits.



Most of these beautiful units may be ordered in any of the finishes and
Combinations. Send your ideas
!
For more (recycling) selections,



P

rice lists for some basic units in various materials are included.
Because so many variations and custom options are available, most orders
are done to your specifications.
Look below to see some of our offerings of the finest in commercial quality
metal, stone and wood ash and trash containers.
Most are available in all (or many) finishes, treatments

and

various Combinations

.

Several tops to pick from - Plus custom tops for your specific needs.
Select trash only, ash only, ash & trash, etc. Send us style (as close as possible)
wanted, options & materials desired, quantity and ship address for a quote.
click to Send for quote or more information.



Designer Ash - Trash, Recycling and Custom Waste Solutions...

These all can be done in many metal / finishes and Combinations. Want your logo included? Not a problem. Custom designs welcome.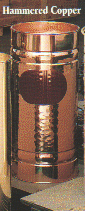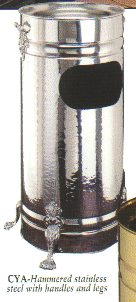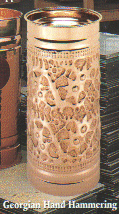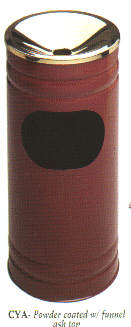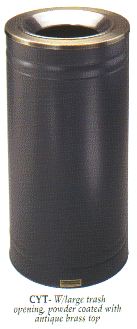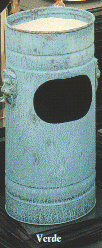 CLICK HERE to request a quote or more information






Custom tops to suit your design requirements can be done on request.


CLICK HERE to request a quote or more information



These straight edge receptacles are popular in many design aspects - totally designed to your needs.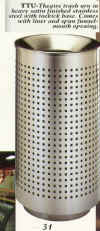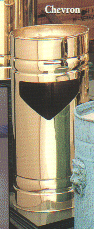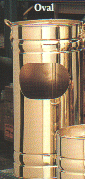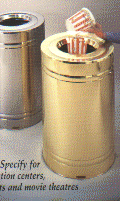 High end - Custom Ash - trash containers and matching planters make waste control an art form.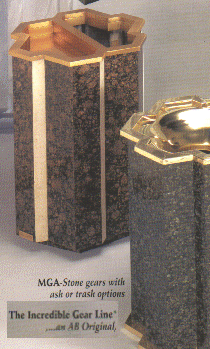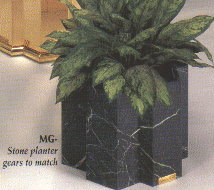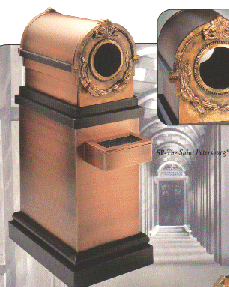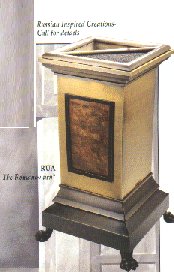 CLICK HERE to request a quote or more information


Round Waste and Ash containers and Combo units in any metal, finish or color design - custom work welcome.
European Style (EU)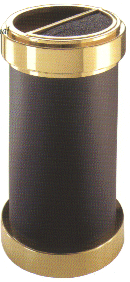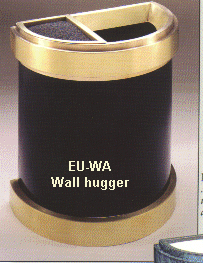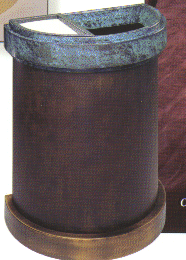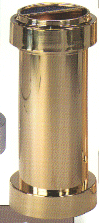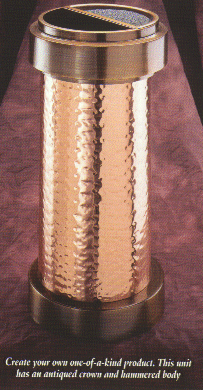 Many design possibilities for every application - Stone, Marble Travertine, Solid brass, Copper, Bronze and more...

Request High Res Images!
.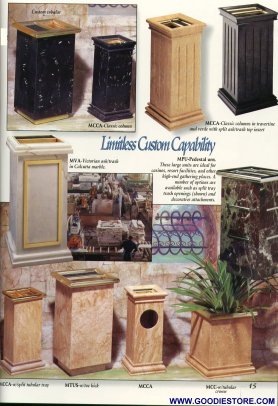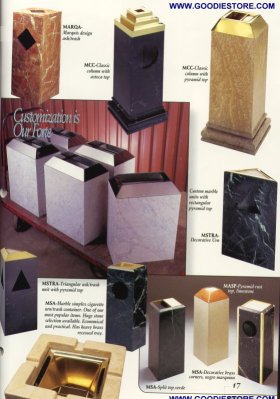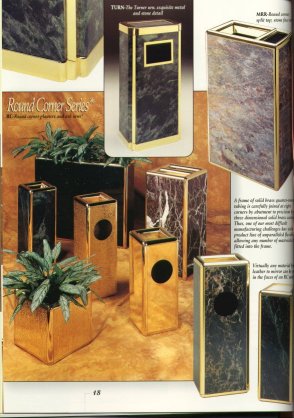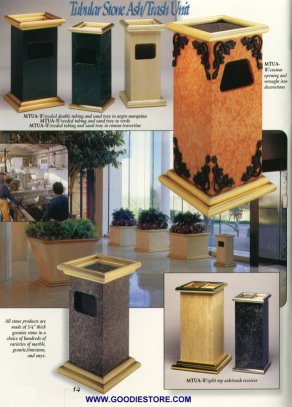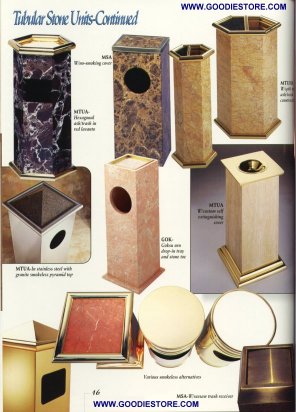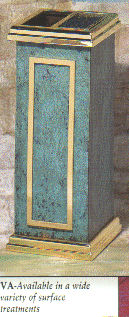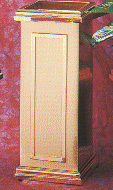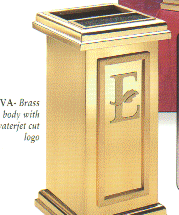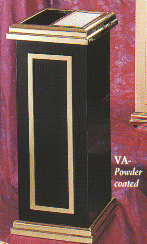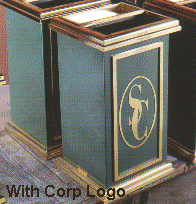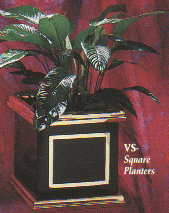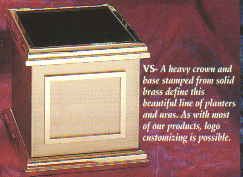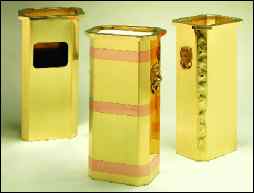 Consider us when you Need something with Impact!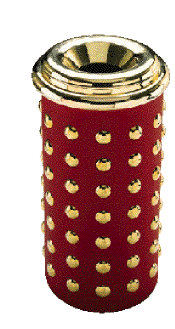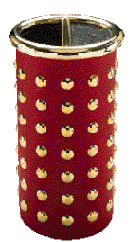 New styles: The art of waste and/or ash trash disposal - Matching planters also - any finish or metal - very large sizes available...

NEW:

Mikasa-Zeki Ash, trash and planters.
Modern Tray Manager - Food service - tray holder / trash containers...

MTM.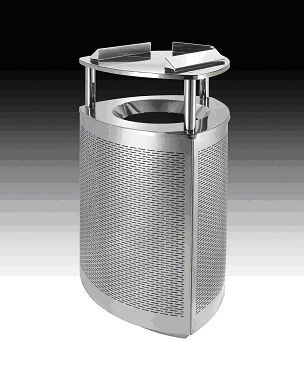 Triangular Ash and trash, Shown with tray – powder or perforated Also see:
Fiberglass & Ceramic Ash n Trash

Modern Tray Manager: Shown in polished stainless steel with perforated body.
Body can be made without perforations and powder coated in a variety of colors.
Equilateral Triangle with bulged faces
Overall size: 20" x 20" x 34"HT
Body: cold rolled steel – powder coated
Has 2" toe kick and removable trash top
Removable fiberglass liner with (2) 1/5" rubber grommets included.
Powder coated (see below) or perforated
Other metals at additional charges – Send for prices.
Below right – powder coated red with polished brass trash only top.
Below left – antique copper on satin finish with polished stainless steel split top with or without the tray mananger option...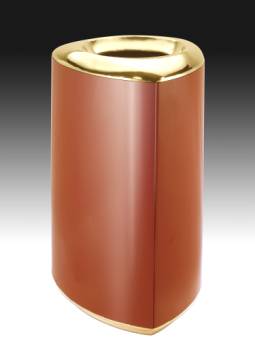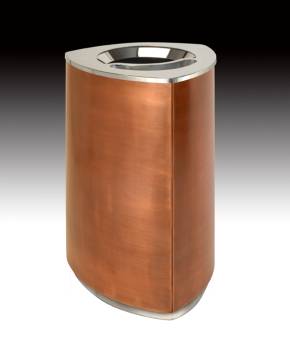 CLICK HERE to request a quote or more information


**Send for prices If you don't receive a quick reply, please fax: *(303)* 463 - 5943 . .