Sub Irrigation Guides....Send requirements for quotes.
Several styles and brands - something for every application.
Questions? Send requirements:
Container Irrigation System Function
See below for Info and details on Planter Technology's self watering systems....
Container Irrigation System
How It Works-
Many other styles, sizes and formats available for any project - send your requirements for a current quote.
Plant Sipper System: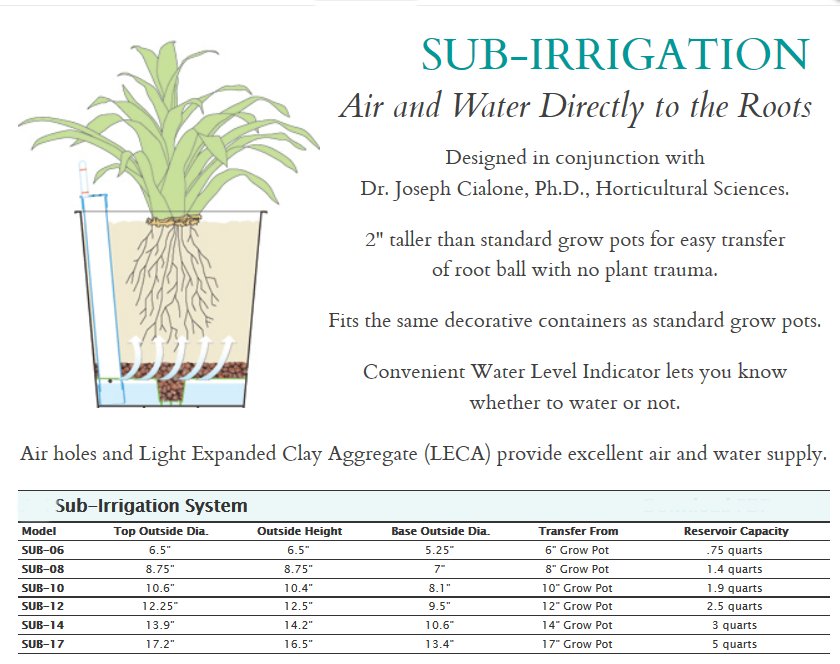 Please send your requirements for a customized quote.
The manual Controlled Watering System
Hand-fill Container Irrigation - How It Works
Planter Technology's CWS Manual Container Irrigation system is based on a concept that reaches back to 1972. We were the first company to perfect a system to help maintain pots and plants of all types, and are still the leading player in the marketplace. The CWS system has been used in hundreds of thousands of installations all over the world, and has proven itself to be the easiest to use, most reliable system in the world.
Our (available) Instructional Video will also give you a short introduction into how the system functions. Whether on our CWI- or CWM-type container irrigation systems, our SeaCrest Series or Natural Spring decorative planters, or our CWS Planter Liners, the system functions in the same way.
OPS / Mona Style - Plant sipper Sub Irrigation systems

...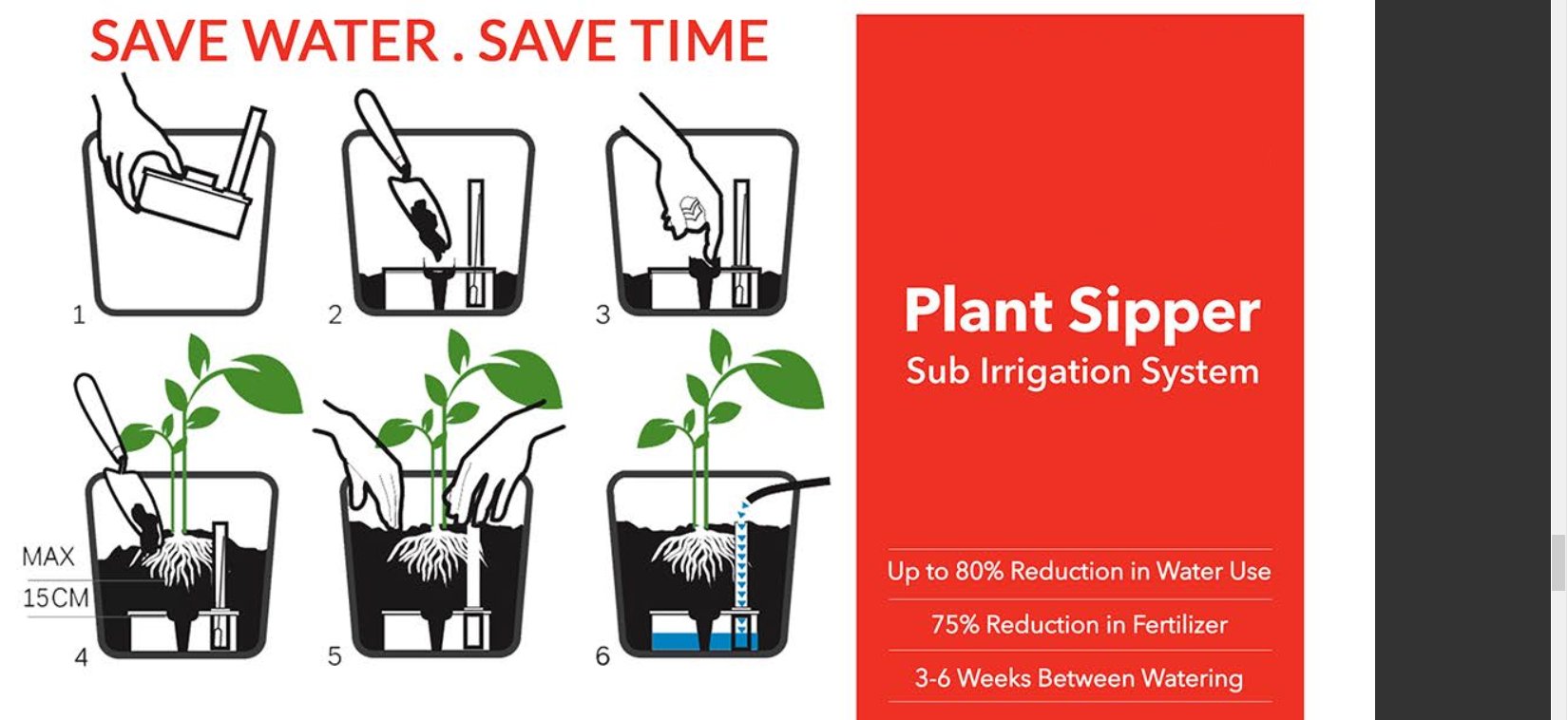 ITEM# SIZE (* ONE EACH) * Contact us for trade or Volume discounts.
OPS‐ R6 6"W X 2.5"H R=Round
OPS‐R8 8.25"W X 2.5"H
OPS‐R9 9.5"W X 4"H
OPS‐R9D 9.5"W X 6"H
OPS‐R15 15.5"W X 4"H
OPS‐L21 21.5"Lx6"Wx4"H L = Long
OPS‐L25 25"Lx5"Wx2.5"H
OPS‐L36 36"Lx8"Wx6"H
OPS‐SQ 17 17"Wx17"Lx8.5"H
Can be configured and adjusted for a wide range of planter designs and sizes. Contact us for a quote

Linking modular system for larger plantings.